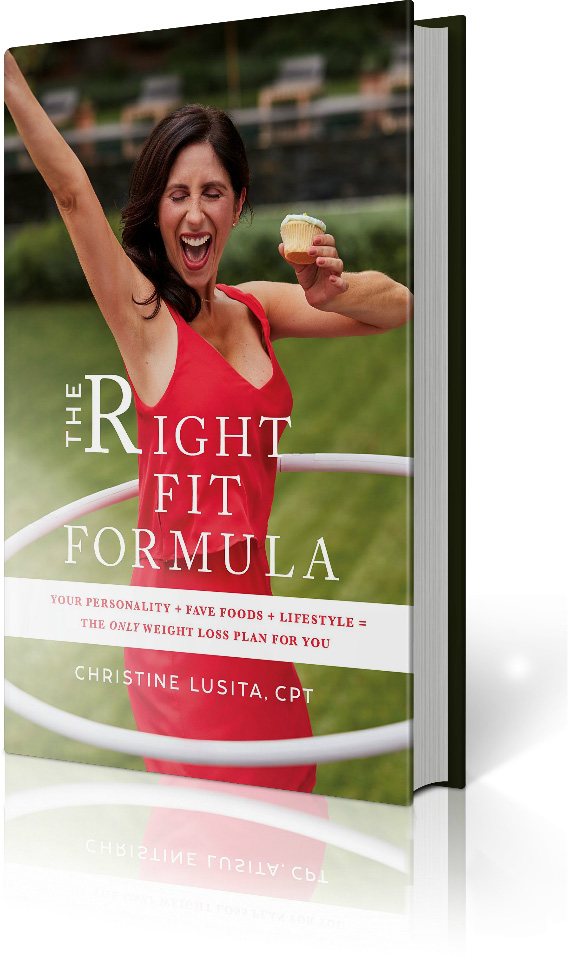 Bosu Pro Basic
by Christine Lusita | |
IT ALL STARTS WITH
Forget any ideas about how you're supposed to lose weight. I want to invite you to a new way of being fit and healthy. I want to invite you to be YOU. I want you to move with purpose and eat with pleasure in ways that make sense to YOUR mind and feel good to YOUR body. Are you ready to meet your best, most authentic self? Then you've come to the right place! Oh, what a feeling!
Join the What a Feeling Community! 
DISCOVER
YOUR

RIGHT FIT FOR WEIGHT LOSS, HEALTHY LIVING & AUTHENTIC HAPPINESS
Good News!— There IS a Right Weight-Loss Plan for You and YOU Alone!
For decades, people have chosen diets based on what worked for someone else—some celebrity they admire, a coworker, or friend. Wrong approach!
In this highly-relatable and easy-to-follow guide, Christine shows you how to achieve YOUR version of personal success.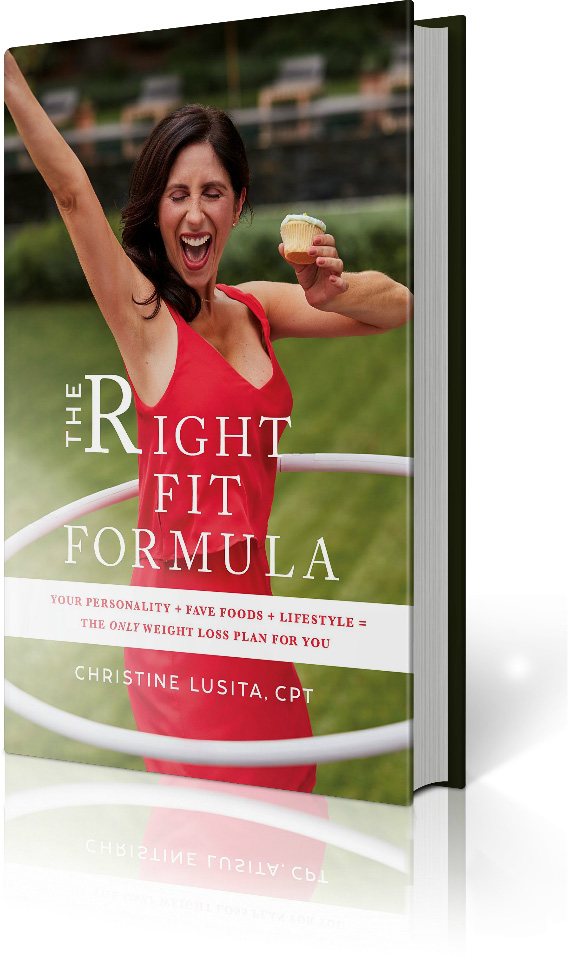 Just like so many of you, I had struggled with my weight for a majority of my life. I was completely misinformed about nutrition and by the time I was in my early 20's, I was in a perpetual cycle of gaining and losing 30 pounds and neurotic about it! I had tried every radical diet that ever existed until…
I received the BEST ADVICE EVER! "Everything you will ever need in life comes from within".
So my journey began through self preservation. I stopped trying to perfect my body and my diet. I discovered that behavior was something that we learned but could also change and that all success begins in our minds. I set out to build a healthy relationship to food by not counting calories and stayed consistent in my workouts without judgment, even in the times I just couldn't give a 100%. I always make a personal commitment to have FUN and rate my success on how good I feel and how much I enjoy my physical activities. I celebrate my body for what it can do. I discovered my best self through my most fit self. After realizing the power that movement has to change lives, I knew I had to share all of my unique strategies, techniques and core principles with others-
I love what I do.
I live in each of you.
My customized programs are filled with effective skills, drills, food coaching and practical applications for lifestyle. All plans are built as a model for change to meet a variety of goals. All programs have instant access anywhere, anytime and can be achieved by all levels of fitness.